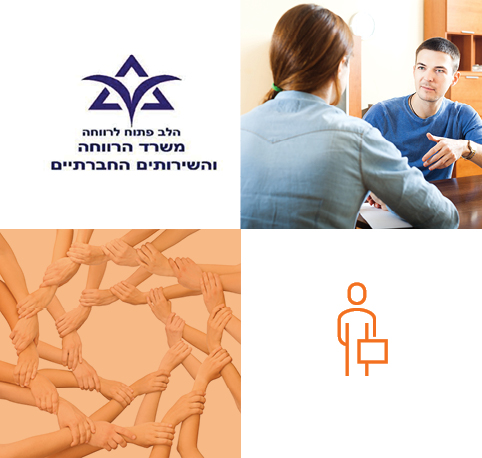 Many, if not most, of our clients need individual counseling and assistance to some degree. One might need hours of counseling prior to an operation which will cause his/her to lose her remaining hearing, another might need help navigating the bureaucracy to use his/her rights while a third has questions about equipment he/she wants to borrow. Our social worker meets all of these needs on an ongoing basis, with discretion and tact.
The Center for Deaf-Blind Persons
The Center for Deaf-Blind Persons is Israel's first and only center that provides specifically tailored services and programs to meet the needs of  people who have the dual disability of deaf-blindness. The leading cause in Israel is Usher Syndrome, which is a genetic condition involving both hearing loss (from birth) and the progressive loss of vision throughout life.