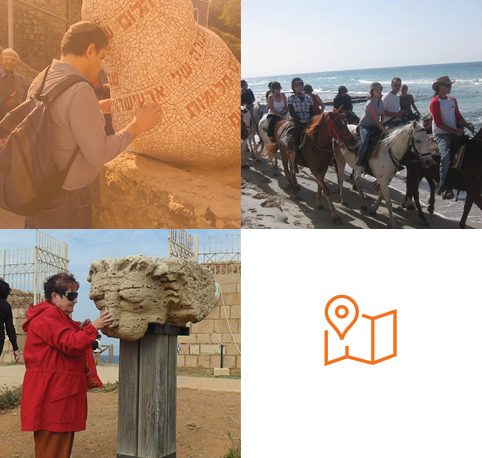 The Center organizes day-long and overnight trips for participants in all of its programs. Guides and interpreters help the deaf-blind participants explore locations in Israel that they would have difficulty navigating on their own. Touching exhibits is encouraged wherever possible on visits to museums and historical sites.
The Center for Deaf-Blind Persons
The Center for Deaf-Blind Persons is Israel's first and only center that provides specifically tailored services and programs to meet the needs of  people who have the dual disability of deaf-blindness. The leading cause in Israel is Usher Syndrome, which is a genetic condition involving both hearing loss (from birth) and the progressive loss of vision throughout life.