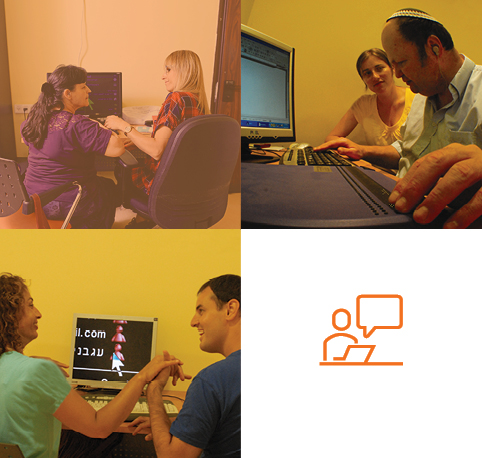 The Beth David Institute has the first and only Learning Center for Israelis with deaf-blindness in Israel. Our Center is a proud member of the highly successful, international Karten Network of Centers for Adults with Disabilities.
Subjects taught range from daily life skills to alternative means of communication, including e-mail and messenger on computers equipped with Braille displays or CCTV's (video magnifiers).
These skills make a real and immediate difference in the lives of over 50 deaf-blind Israelis a year, opening up the hearing–sighted world to them and providing access to information and direct communication, which can make the difference between being dependent on others for life versus living independent, fulfilling lives.
In addition, these skills are also vital for current and future employment. The Center is located on our premises in Tel Aviv, with branches in Northern and Southern Israel (Haifa and Ashdod).