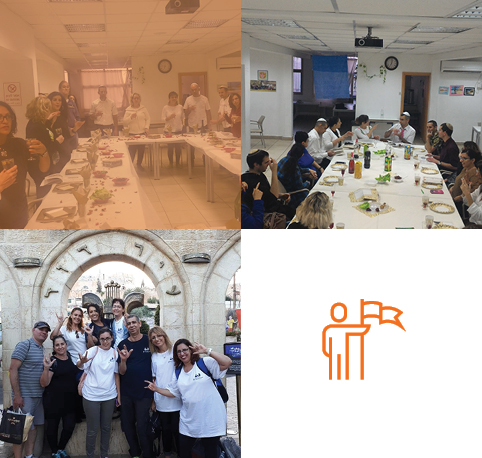 Most deaf-blind Jews, even in Israel, have a very minimal Jewish background and identity and lack the means and mobility to learn more.
In this important program the participants learn about their Jewish heritage and traditions, the history of Israel and the Jewish people and deepen their sense of Jewish Identity. The year-long program is structured around the Jewish and Israeli calendar.
It includes classes on a wide range of relevant topics, interactive workshops, shared holiday celebrations, educational and experiential tours.