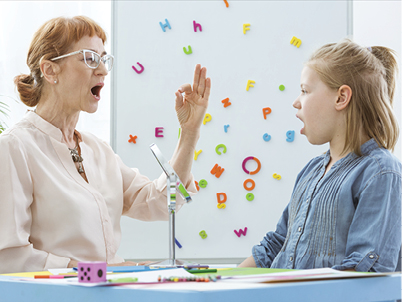 Speaking clearly is one of the most effective ways to communicate with someone who has acquired hearing loss. Research indicates that this method can be highly effective in communicating with a deaf-blind person as they often retain some useful sight. It's necessary to control several environmental factors to ensure the method works well. For example it's important to check with the deafblind person which position is best for you to be in. Similarly it's important to minimize background noise and avoid noisy places. It's also recommended to hold a conversation in an area with good lighting. This allows your face to be seen more clearly and people with poor sight can often see better in a well lit place. In this method, it's essential to adapt the conditions to match the individual and make sure to speak slowly and clearly.
שפת סימנים
שפת סימנים היא שפה בה משתמשים בסימנים מוסכמים על מנת...
תדומה
קריאה במגע של השינויים במיתרי הקול כאשר אדם מדבר. האדם...
כתב ברייל
הברייל הוא שיטת תקשורת כתובה המשמשת להעברת מידע וכאמצעי...
כתיבת אותיות
בשיטה זו מציירים את האותיות על כף ידו של האדם...
שיטת לורם
בשיטת תקשורת זו כל אות מיוצגת ע"י אחד מפרקי האצבעות...
איות אצבעות
שיטה בה האדם החרש-עיוור מניח את כף ידו על כף היד...