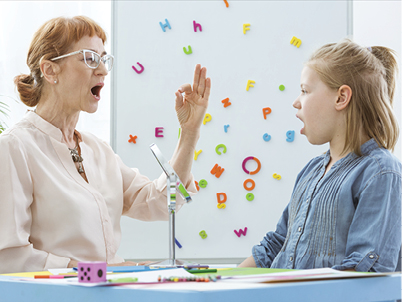 Speaking clearly is one of the most effective ways to communicate with someone who has acquired hearing loss. Research indicates that this method can be highly effective in communicating with a deaf-blind person as they often retain some useful sight. It's necessary to control several environmental factors to ensure the method works well. For example it's important to check with the deafblind person which position is best for you to be in. Similarly it's important to minimize background noise and avoid noisy places. It's also recommended to hold a conversation in an area with good lighting. This allows your face to be seen more clearly and people with poor sight can often see better in a well lit place. In this method, it's essential to adapt the conditions to match the individual and make sure to speak slowly and clearly.
Other Communication Methods​
Israeli Sign Language
Sign language is a visual way of communicating where someone uses hand gestures and movements ...
Tadoma
communication method for deaf-blind people where the deaf-blind person puts their hands on the speakers jaw...
Braille
Braille is a tactile writing system used by people who are visually impaired
Print on Palm
The letters are written on the hand of the deaf-blind person so s/he can "read"...
The Lorm alphabet
At the heart of the system is a thin cotton glove or a diagram of the hand  ...
Tactile fingerspelling
Tactile fingerspelling is a manual form of the alphabet in which words are spelled out ...